Our Whole World
Come explore it
Isn't It Grand Boys
HOME PAGE

NEWS Health News Feed The Front Page News Links Sports News Feed
SONGS All Ages Songs Kids Songs Irish Songs Sea Shanties
---
---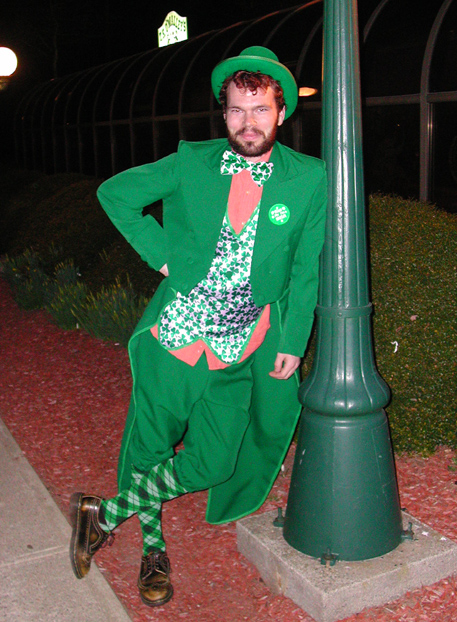 Isn't it grand boys to be bloody well dead - Well that is a heck of a line for a song. Read the rest of the lyrics to see what these fellas are singing about with their thoughts on death etc.
---
Isn't It Grand Boys
This song was often sung by Tommy Makem and the Clancy Brothers.
It is an old traditional Irish folk song.

D                                      G   
Look at the coffin, with   golden handles
           D                           E7                A7
Isn't it grand, boys  to be bloody well dead
 A7                      D          G                                     D
Let's not have a sniffle,  Let's have a bloody good cry
        G                                 D          
And always remember, the longer you live the
Em7               A7                D
Sooner you'll bloody well die


D                               G
Look at the flowers, all bloody withered
           D                           E7                A7
Isn't it grand, boys to be bloody well dead
 A7                      D          G                                     D
Let's not have a sniffle,  Let's have a bloody good cry
        G                                 D          
And always remember, the longer you live the
Em7               A7                D
Sooner you'll bloody well die
D                                  G
Look at the mourners, bloody great hypocrites
           D                           E7                A7
Isn't it grand, boys to be bloody well dead
 A7                      D          G                                     D
Let's not have a sniffle,  Let's have a bloody good cry
        G                                 D          
And always remember, the longer you live the
Em7               A7                D
Sooner you'll bloody well die
D                                G
Look at the preacher, bloody sanctimonious
           D                           E7                A7
Isn't it grand, boys to be bloody well dead
 A7                      D          G                                     D
Let's not have a sniffle,  Let's have a bloody good cry
        G                                 D          
And always remember, the longer you live the
Em7               A7                D
Sooner you'll bloody well die