Our Whole World
Come explore it
M. T. A. Song
HOME PAGE

NEWS Health News Feed The Front Page News Links Sports News Feed
SONGS All Ages Songs Kids Songs Irish Songs Sea Shanties
---
---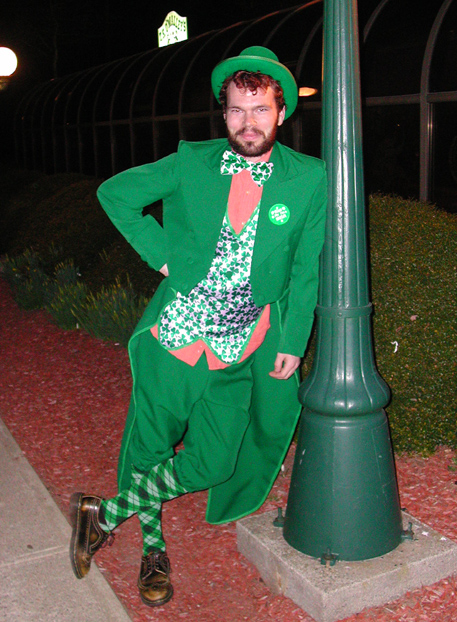 A fella went down to the MTA train and when he got there he found out he had to pay a nickle to get off the train after he had already paid to get on - he was very unhappy as now he had to live on the train as he had no money to pay this extra fare.
---
The M.T.A. Song
            G                                  C
Well let me tell you a story 'bout a man named Charlie    
        G                              D7                
On a trag-ic and fate-ful day

 G                                                 C
He put ten cents in his pock-et, kissed his wife and family,
G                D7     G
Went to ride  on the M. T. A 
CHORUS  
                      C  
Well, did he ever return no he never returned
            G                     D           D7
And his fate is still unlearned      
           G                                          C
He may ride for – ev – er 'neath the streets of Bost – on
             G             D7          G
He's the man who nev-er re-turned
               G                                       C
Char-lie handed in his dime at the Kendall Square Station,
           G                              D         D7
Got a train for Jamaica Plains

G                                                   C
When he got there the conductor told him One more nickel! 
                G                  D7        G
Char-lie could-n't get off  that train CHORUS
          G                                  C
Now all night long  Char-lie rides through the the sta-tion
                G                                D    D7              
Crying, "What will be-come of me

G                                 C
How can I af-ford to see my sist-er in Chel-sea
           G             D7       G
Or my cous-in in Roxbury? CHORUS
                G                                   C
Charlie's wife goes down  to the Kendal Square Station
            G                             D     D7          
Every day at quarter past two

G
And through the op-en window she hands
C                                            G               D7         G
Charlie a sandwich   as the  train goes rumblin through
                G                                           C
Now you citizens of Boston don't you think it's a scandal
                G                                  D     D7                    
How the people have to pay and pay

G C
Fight the fare in-crease Fight the fare in-crease
               G                  D7      G
Get poor Charlie off the M T A