Our Whole World
Come explore it
The Butcher Boy
HOME PAGE

NEWS Health News Feed The Front Page News Links Sports News Feed
SONGS All Ages Songs Kids Songs Irish Songs Sea Shanties
---
---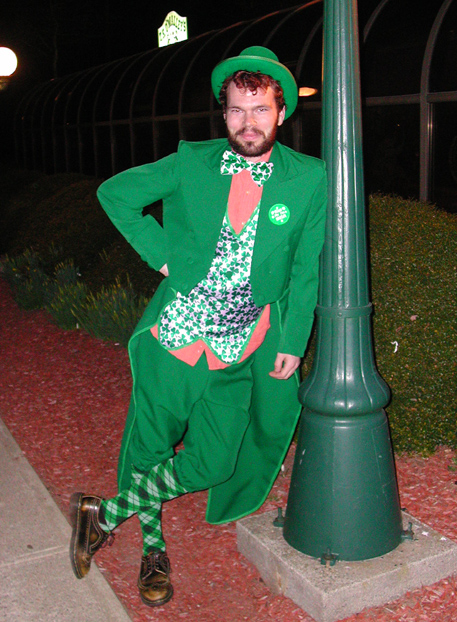 There was this beautiful Irish girl who loved the Butcher boy - of course he was a meat cutter and smelled of dead flesh when he came to rest at night. He found another girl who had a ton of dough and took a liking to her so the first girl got seriously bummed out about the whole thing with the other girl - read the lyrics for the details.
---
The ButcherBoy
(Sung beautifully by Tommy Makem) Irish song with lyrics and chords)
A E A
In Moore Street where I did dwell,
D A
A butcher boy I loved him well,
F#m Bm
He courted me, for many a day,
E A
He stole from me, my heart away.

CHORUS:
E A
I wish, I wish, I wish in vain,
D A
I wish I was a maid again,
F#m Bm
A maid again I ne'er can be,
E A
till apples grow on an ivy tree.

A E A
There is an inn in that same town
D A
And there my love he sits him down:
F#m Bm
He takes a strange girl on his knee
E A
And tells her what he wouldn't tell me.

Chorus
A E A
The reason is I'll tell you why,
D A
Because she's got more gold than I,
F#m Bm
But gold will melt and silver fly
E A
And in time of need be as poor as I.
Chorus
A E A
I'll go upstairs and make my bed,
D A
There's nothing to do,' my mother said.
F#m Bm
My mother she has followed me,
E A
Saying what is the matter, me daughter dear.

A E A
'Oh mother dear, you little know
D A
What pains and sorrows or what woe.
F#m Bm
Go get a chair and sit me down
E A
With pen and ink I'll write all down.'

A E A
Her father he came home that night,
D A
Enquiring for his heart's delight,
F#m Bm
He went upstairs, the door he broke,
E A
He found her hanging on a rope.

A E A
He took a knife and cut her down
D A
And in her bosom these Iines he found:
F#m Bm
'Oh what a foolish girl was I
E A
To hang myself for a butcher's boy.

A E A
'Go dig my grave both wide and deep,
E A
Put a marble stone at my head and feet,
F#m Bm
And on my grave place a turtle dove,
E A
To show the world that I died for love.